The longest lines at the 1964-1965 World's Fair (in New York City) were for the 4 attractions created by Disney. Walt took some of the attractions and elements of others to his Anaheim park when the Fair closed.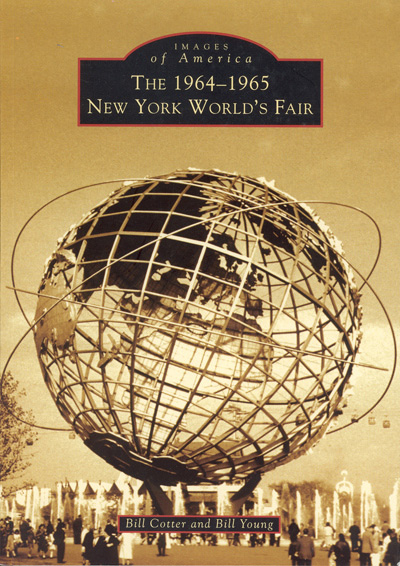 The fair also is remembered as the vehicle Walt Disney utilized to design and perfect the system of "audio-animatronics", in which a combination of sound, mechanical electronics and computers controls the movement of lifelike robots to act out scenes.

The Walt Disney Company designed and created four shows at the fair:
* In the "it's a small world" attraction at the Pepsi pavilion, animated dolls and animals frolicked in a spirit of international unity on a boat ride around the world. The song was provided by the Sherman Brothers. Each of the animated dolls had an identical face, originally designed by New York (Valley Stream) artist Gregory S. Marinello in partnership with Walt Disney himself.
* General Electric sponsored "Progressland" where an audience seated in a revolving auditorium viewed an audio-animatronic presentation of the progress of electricity in the home. The Sherman Brothers song "There's a Great Big Beautiful Tomorrow" was composed for this attraction.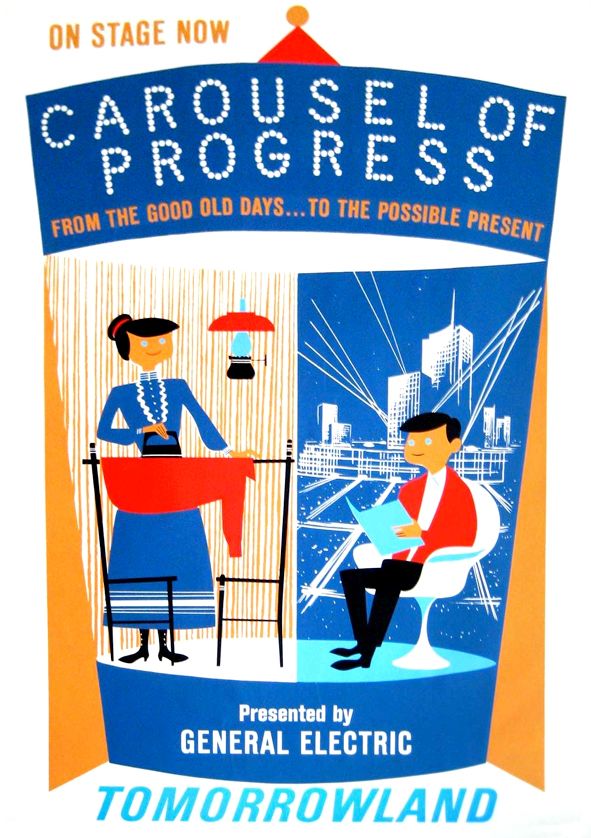 * Ford Motor Company presented Disney's "The Magic Skyway," the second most popular exhibit at the fair, using Ford cars in an early prototype of the Omnimover system to move the audience through scenes featuring life-sized audio-animatronic dinosaurs and cavemen. The Walt Disney Company had earlier been asked by General Motors to produce their exhibit, but they declined.
* At the Illinois pavilion, a lifelike President Abraham Lincoln recited his famous speeches in "Great Moments with Mr. Lincoln".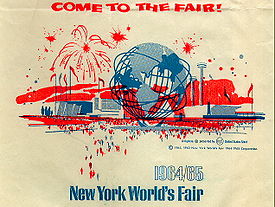 After the fair, there was some discussion of the Disney company retaining these exhibits on-site and converting Flushing Meadows Park into an east coast version of Disneyland, but this idea was abandoned. Instead, Disney relocated several of these exhibits to Disneyland and subsequently replicated them at other Disney theme parks; Walt Disney World is essentially the realization of the original concept of an "east coast Disneyland" with Epcot Center designed a "permanent" world's fair in 1982 and was expressly built as a tribute to the World's Fair. Two attractions from the fair exist at Walt Disney World, including a variation of the original "it's a small world" and the updated Carousel of Progress. The two remaining attractions currently exist as evolutions of the originals: The Magic Skyway inspired the PeopleMover, and later the Tomorrowland Transit Authority; and Great Moments with Mr. Lincoln was expanded into The Hall of Presidents.